It was recently discovered that Cambridge Analytica, a data analytics company, got access to more than 50 million Facebook users' data in 2014. The data was overwhelmingly collected, shared, and stored without any user consent. The magnitude of this violation of user privacy reflects how Facebook's terms of service and API were structured at the time. This was not a data breach. This was exactly how Facebook's infrastructure was designed to work.
Here is how you can easily protect your information right now.
Step One : Open this link.
https://www.facebook.com/settings?tab=applications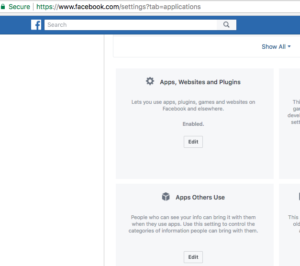 Step Two : Click the "Edit" button under "Apps, Websites and Plugins." Click "Disable Platform."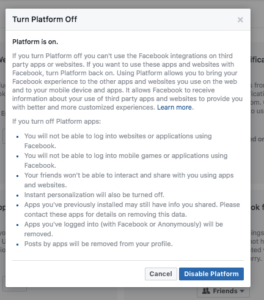 If you do not want to completely disable the settings,  there is another setting that can help to limit the personal information accessible by apps that others use. By default, other people who can see your info can bring it with them when they use apps, and your info becomes available to those apps. You can limit this as follows.
From the same page, click "Edit" under "Apps Others Use." Then un-check the types of information that you don't want others' apps to be able to access. For most people reading this post, that will mean un-checking every category.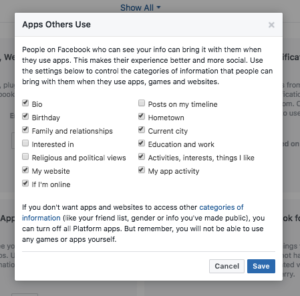 This information was shared from https://www.eff.org